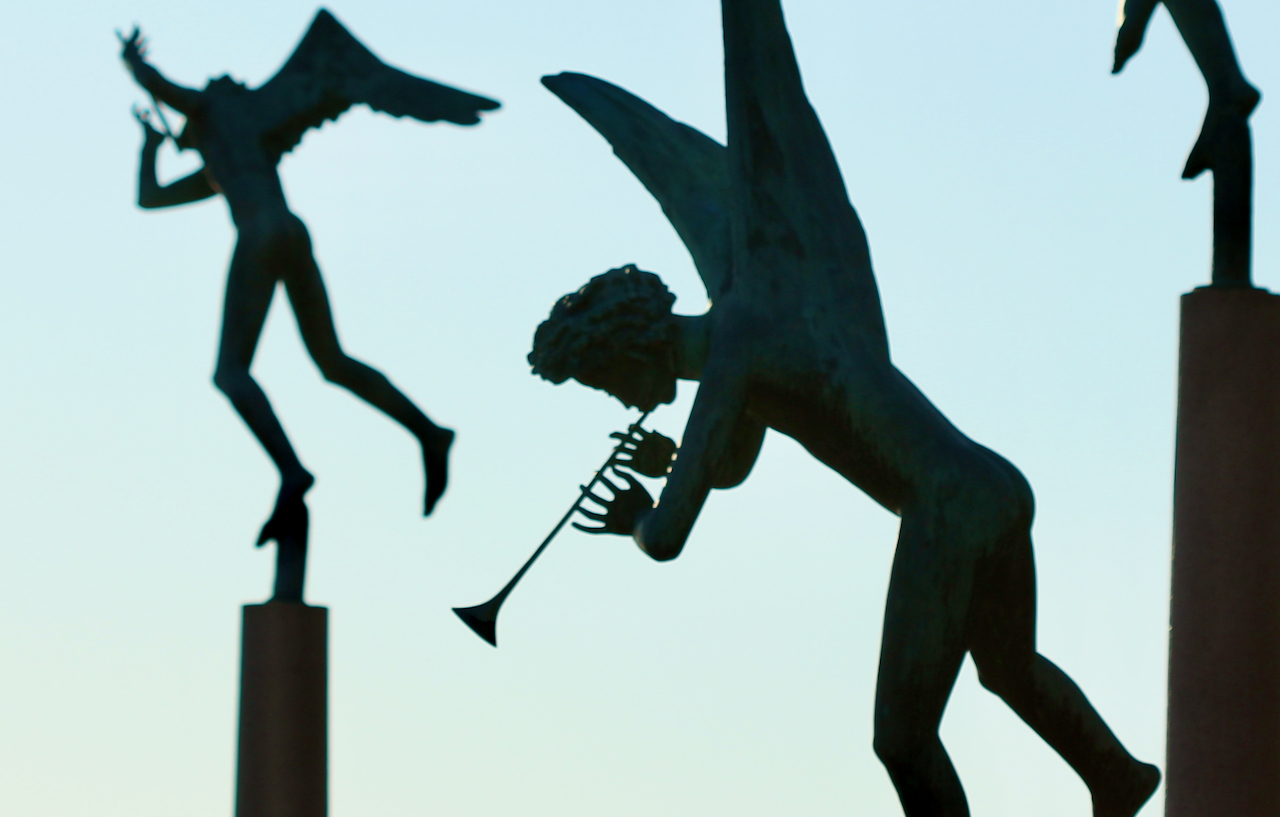 While other countries in Europe are under a lockdown or the freedom of movement has been much limited, Sweden goes its' own way. The elementary schools, kindergarten, and shops are still open, the limit for permissible meetings is 500 people* and there is no mandatory curfew. However, more restrictions apply almost every day, so it's likely we'll see more movement constraints eventually.
* A few hours after writing this, the limit has been set at 50 people.
Some of the museums and theaters have already closed on their own, though, so my husband and I went to Millesgården last week in case it would close too. And right it was because Millesgården closed as well – the day after. We saw the announcement when we returned home.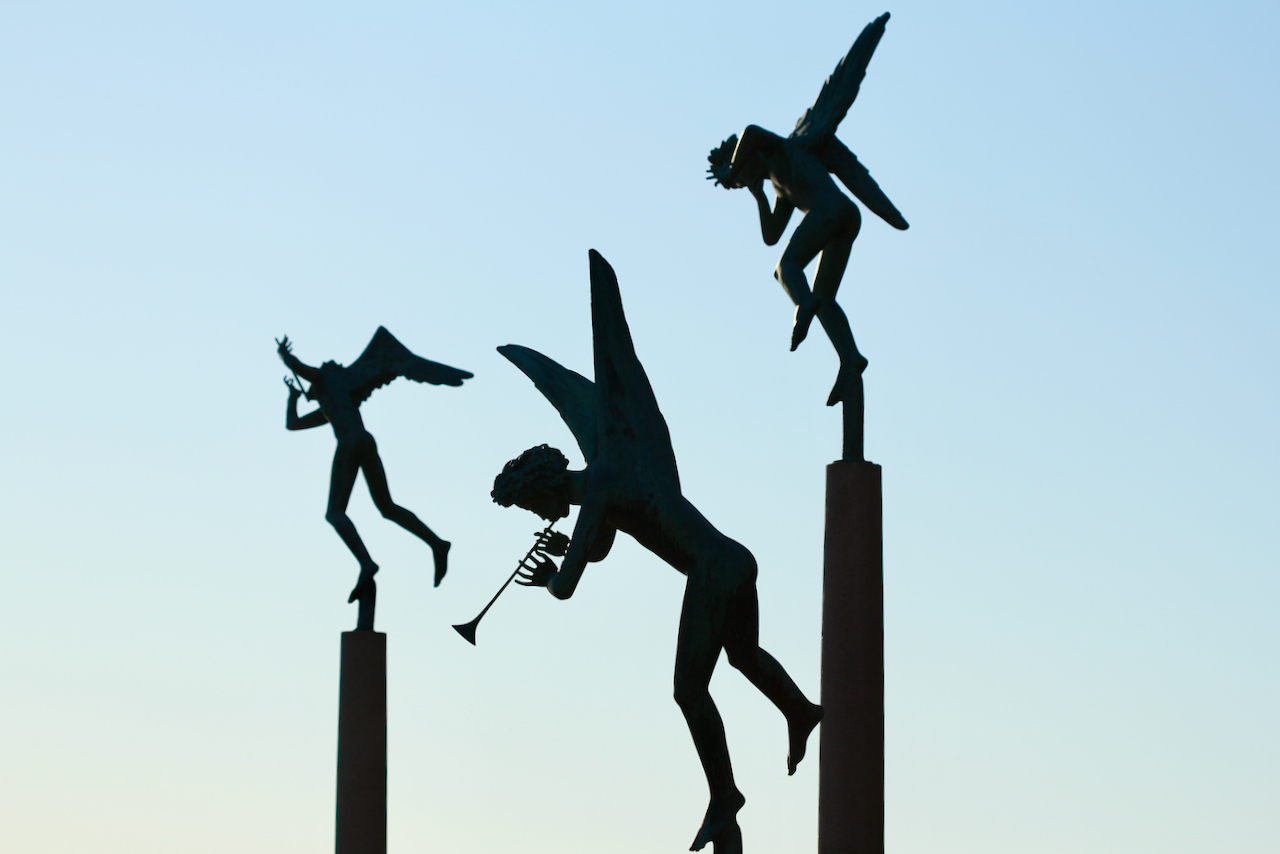 Carl Milles (1875 – 1955) was a Swedish sculptor. Millesgården, which he designed and built in 1908, was his home and is now a museum with Milles' antique collection, sculpture garden, and art gallery.
This is my favorite sculpture of Carl Milles. I probably have hundreds of pictures of it, I never tire of photographing it.
The garden is inspired by Italy's Mediterranean gardens, and it's a work of art in itself. Carl Milles and his Austrian wife Olga, an artist herself, spent the winters in Italy that both loved.
My husband and I both love Millesgården. We used to visit it very often as we're annual cardholders and it lies 10 only minutes from our home. During our seven years in Switzerland, these visits were one of the things we missed most, and we were looking forward to them when moving back to Sweden. Unfortunately, the corona pandemic put many things on hold, Millesgården visits included.
But life goes on, and even the coronavirus will eventually be contained. When Millesgården opens again, you can be sure we'll back in a heartbeat.
In the meantime: stay healthy, stay safe, stay calm and wash your hands. And don't forget to laugh.
---
If you liked this post, share it on your preferred social network or forward it to a friend.
---