Time for a quick visit to Millesgården to see the Christmas decorations, something we do every year; it's become a tradition.
They usually have lovely decorations and often a smaller exhibition in the artist's home. The flowers were gorgeous as ever, but understandably, no exhibition this year. It's a wonder they're still open.
Being a sculpture park helps to keep the distance, of course. I wonder whether any future readers would know what this distancing is about. Or would this be the new normal?
The exquisite pot designed by Carl Milles in the 1920s is available in the museum shop. It's a bit pricey, though—it would make a good Christmas gift.
Christmas roses (Helleborus)
The simple is beautiful.
Traditional Swedish straw decorations.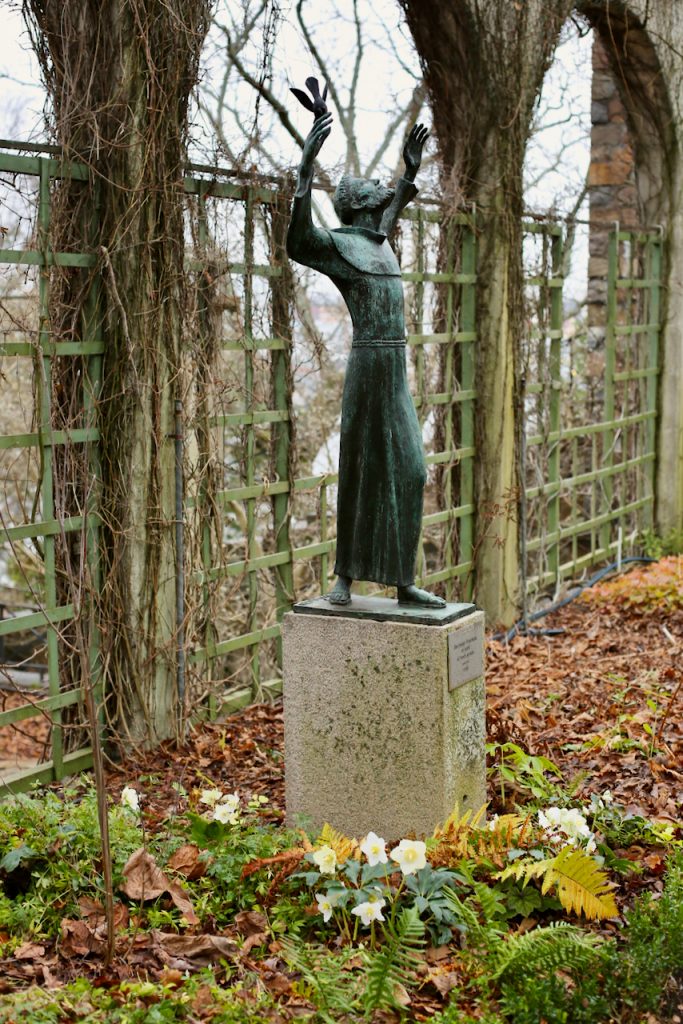 St. Francis statue in the sculpture park. The Christmases roses are in full bloom, which is unusual. Usually we have a lot of snow this time of the year.
---
If you liked this post, share it on your preferred social network or forward it to a friend.
To read more posts on Millesgården, click here.
---