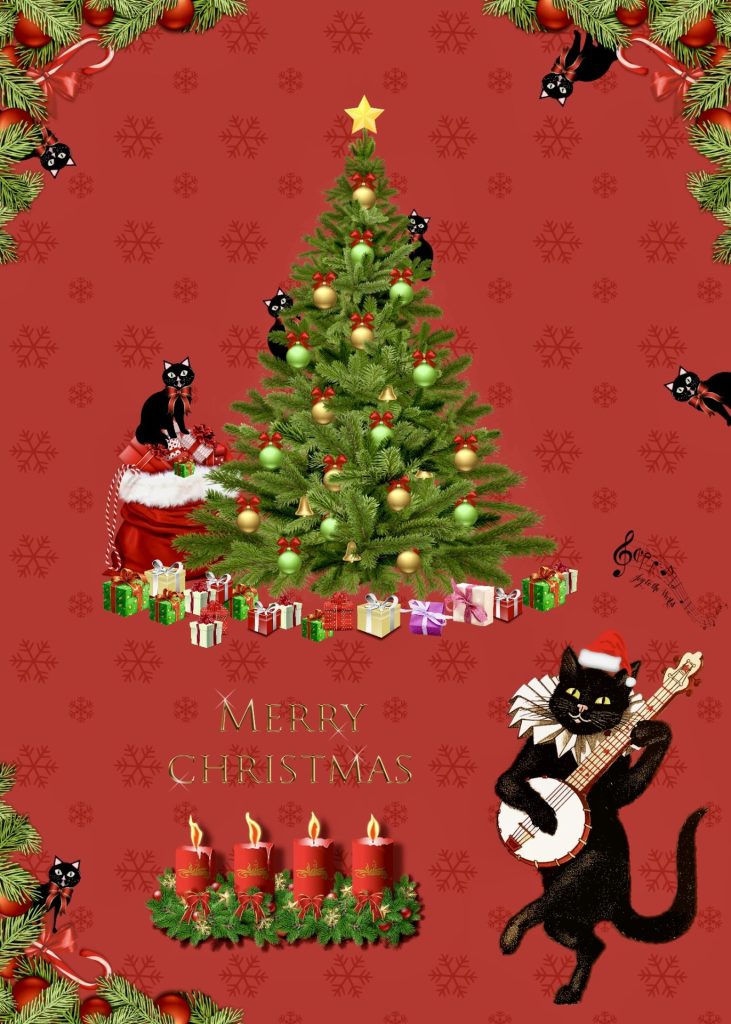 The earth has grown old with its burden of care, but at Christmas it always is young, the heart of the jewel burns lustrous and fair, and its soul full of music breaks the air, when the song of angels is sung.

Phillips Brooks
Ho Ho Ho! I hope you've been good this year. I wish you a Merry Christmas and a wonderful day with family and friends!
---
Psssst! Do you like this card I made? There are more on my freebies page for various occasions. Feel free to look around and download FREE photos, greeting cards, and posters.
Did I mention this stuff is FREE? And it's always being added to. Come back later for new stuff!
And if you liked what you found here, share it on your preferred social network or forward it to a friend.
---