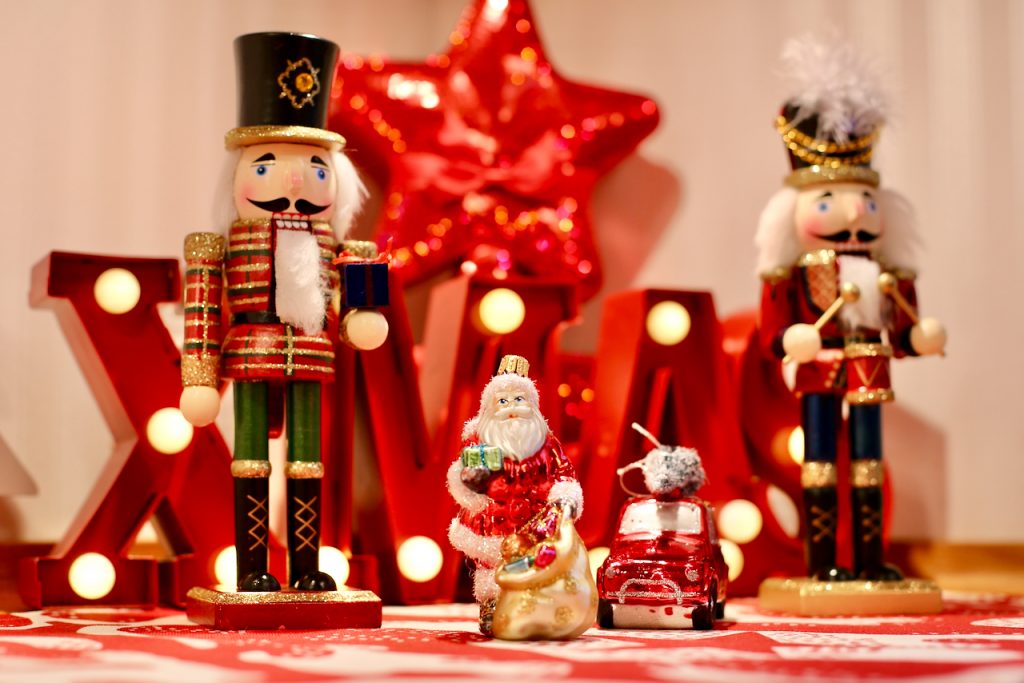 The Christmas tree and the decorations are up! The Nutcracker guards are new; I found them at our local garden center (while looking for bird feed).
The Yule goat is over twenty years old.
The Santa traveling by hot air balloon is from the garden center as well. I regret now not buying more of them, they match the older decorations so well.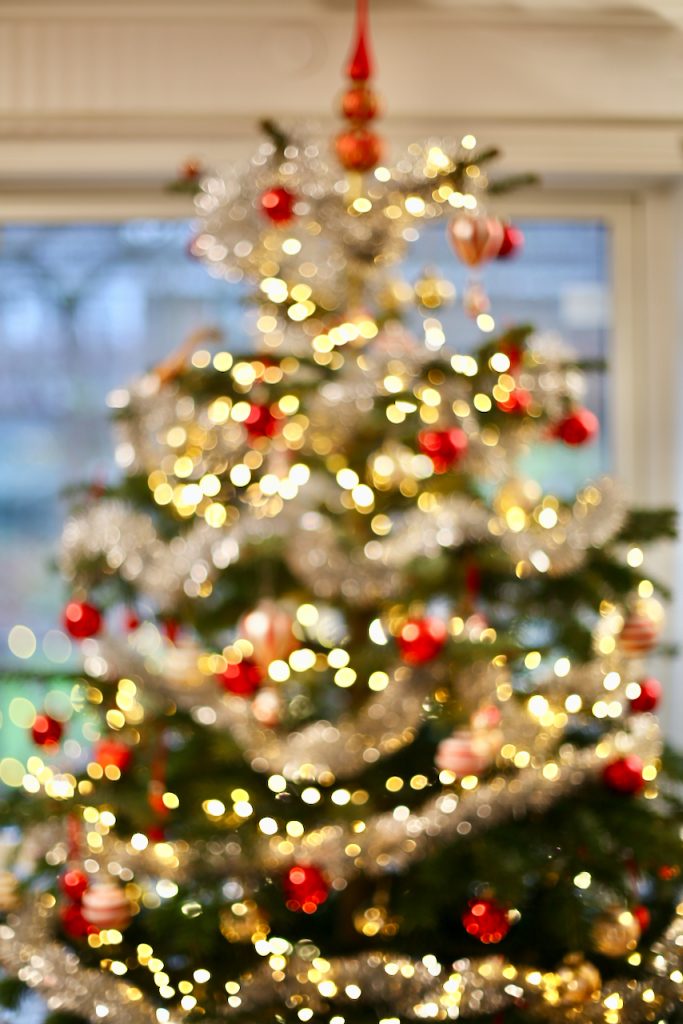 Decorating the Christmas tree is one of my favorite things to do while listening to the best Christmas album of all time: Frank Sinatra's The Christmas Album.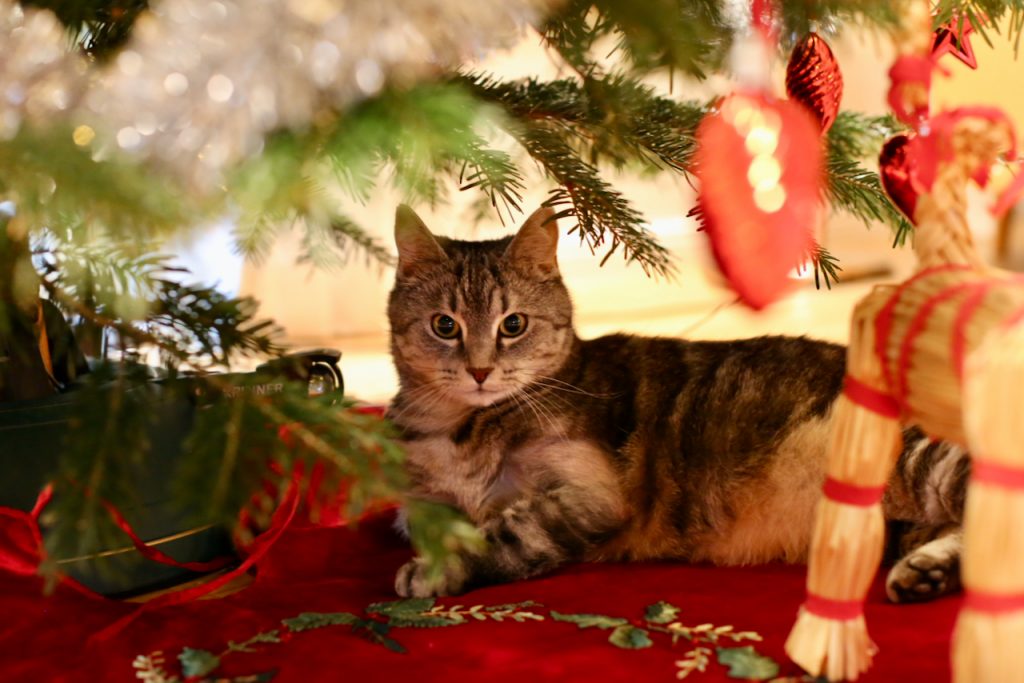 No Christmas is complete without a cat hiding under the tree.
---