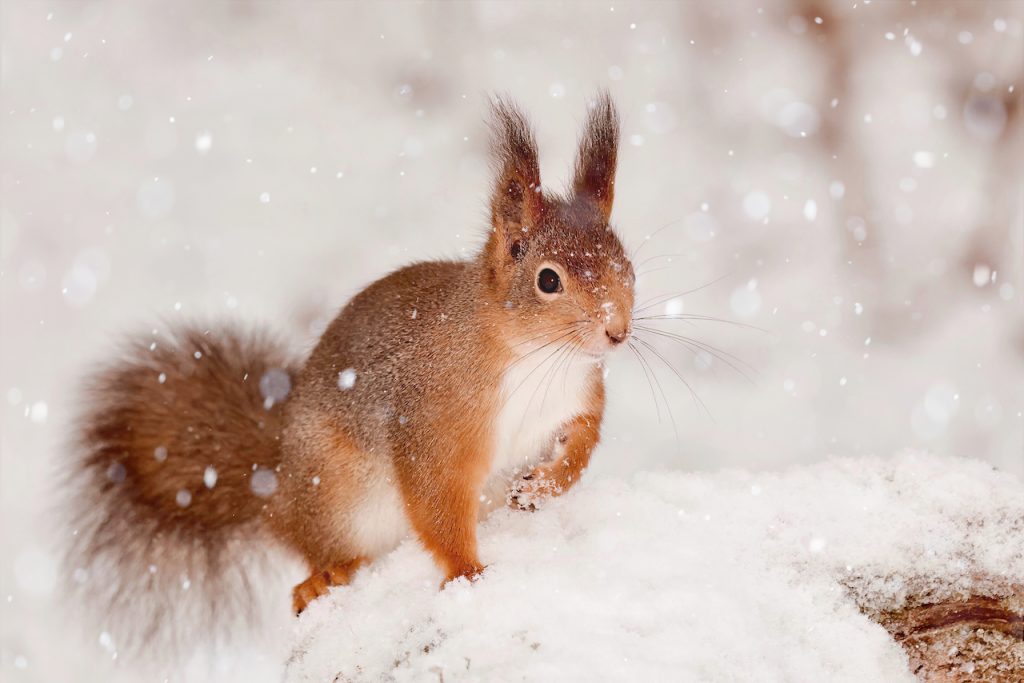 Sometimes things happen the way you hope they'd happen 😉 Teddy shows up after only a few minutes of wait; he strikes a lovely pose where I want him to, and it even starts to snow! It doesn't happen very often, but it is a pleasant change when it does.
Photography is preparation AND a little bit of luck, isn't it?
---
If you liked this post, share it on your preferred social network or forward it to a friend.
---