I'd seen some cute photos of squirrels and strawberries on Instagram, and I decided to give it a try. Said and done. I picked up the most beautiful strawberries I could find at our little market, set up my hide, and waited. For a long time. I had almost given up when this cute red squirrel finally showed up and approached, oh, so cautiously, the strawberries. Quite suspicious of the whole thing, I can tell you.
She picked one up, sniffed it carefully, and then threw it away. Not interested, apparently. I barely had time to take a photo. Then she selected a large walnut instead and ran away with the treasure.
Experiment over, and I'm happy with the outcome. One photo but quite pretty, isn't it? It's enough for me.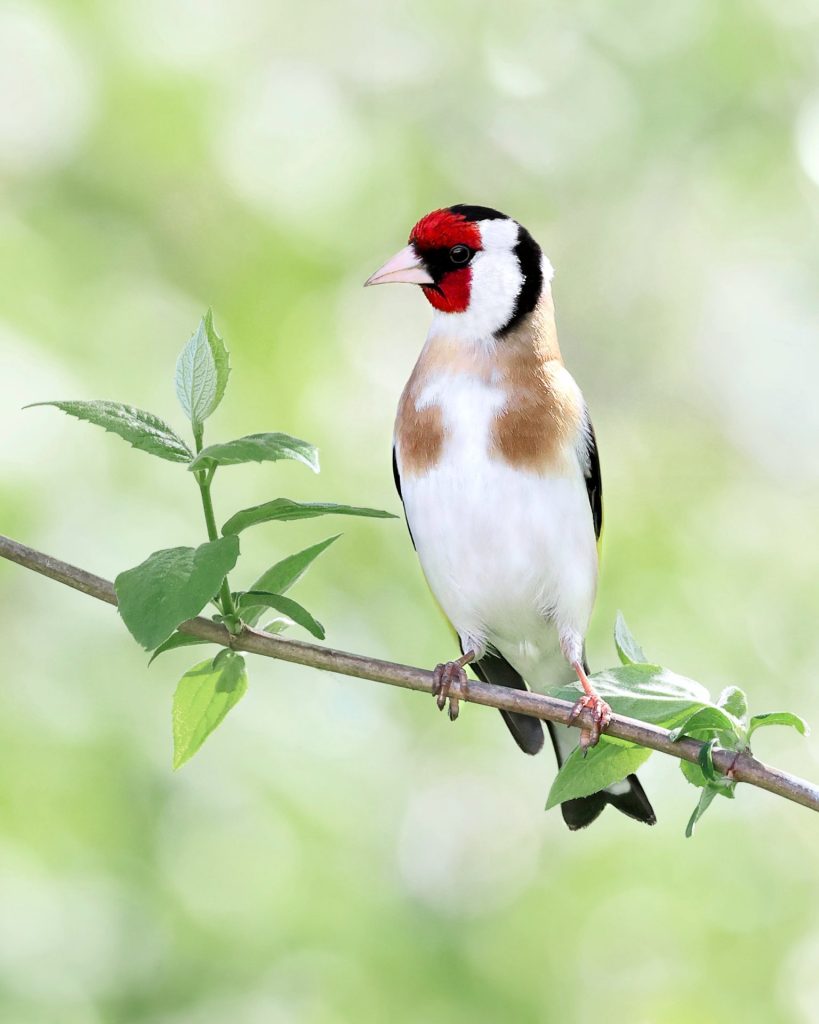 A goldfinch posing so nicely in my garden. I've been trying to get a decent photo of a goldfinch for quite some time now and wasn't pleased with the earlier results. Nailed it this time, finally!
A close-up of ivy-leaved toadflax (Cymbalaria muralis) taken at Millesgården. I've added a texture from Flypaper for more background interest; the background was a bit flat for my taste. The texture I used is Vetheuil from their Impressionist Painterly Pack. (I'm so impressed I could identify the texture; I had actually renamed the texture layer for future reference, I always intend to but very often forget it ha, ha!).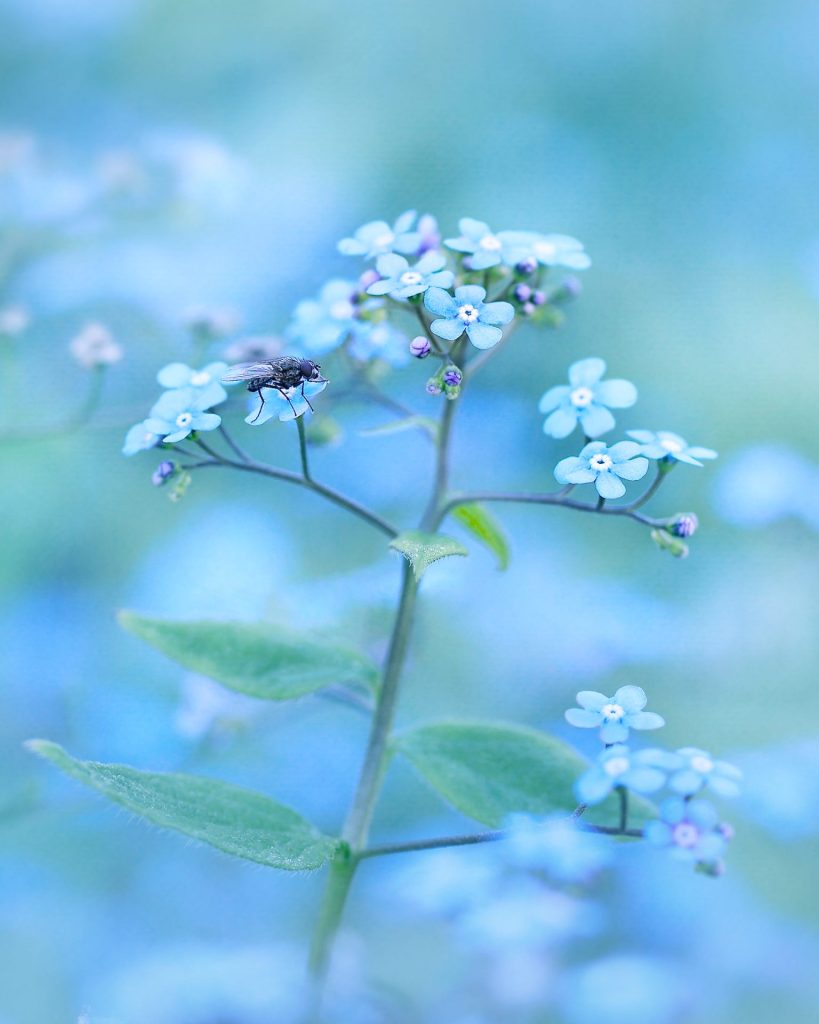 Forget-me-not from my garden. I used a texture for the background again, but I'm not sure which one; I obviously didn't rename the texture layer in this case. I think it's from Flypaper as well, their textures are some of my favorites.
I didn't process this photo of the Kangaroo Island Glossy Black-Cockatoos (Calyptorhynchus lathami halmaturinus) in June, actually, but I've included it anyway. It's the one that will be published in the next issue of the Journey Beyond Magazine in Australia. So, super favorite at the moment!
---
I hope you enjoyed these photos, there are more to come next month.
---
Related Posts
---
If you liked this post, share it on your preferred social network or forward it to a friend.
---